HEADSHOT MINI SESSION SPECIAL
This incredibly low price is for a
limited time only!

Help us celebrate our Grand Opening!
Take advantage of this amazing special before we go back to our normal price of $199. There's no better time than now to get a fresh, clean headshot at our brand new studio in Lake Wylie.
ONLY $99
for a limited time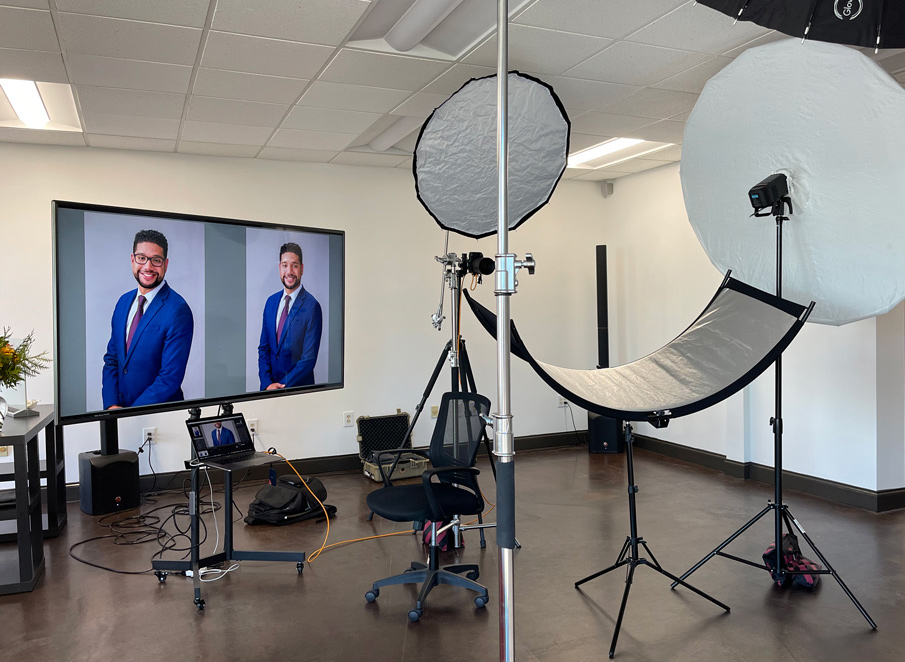 With onsite image review and selection, you'll be sure to get an image you love. We guarantee it!
During your headshot session, you can expect to have several photographs taken with the look of your choice.  With our instant feedback screen, you will see each image as they are taken and select your 1 included image before you leave. During this selection process, you can also choose to purchase more images for an additional fee. Your image(s) will be hand-retouched and emailed to you within 3-5 business days.
For a full list of frequently asked questions, please visit the Headshot Mini FAQ Page.
You and your brand are unique, and we approach each and every headshot session with that in mind. Whether you need a new shot for your company profile, or a photo that captures your character for a magazine piece, AK Media's studio is equipped help you look your best. Schedule your Professional Headshot Session today!